Hydro2Motion¶
---
Introduction¶
Kotori powered the telemetry platform for the Hydro2Motion team at the "Shell Eco-marathon europe 2015" in Rotterdam. This is a fine project from Labor für Systemtechnik fame at the Munich University of Applied Sciences.
They have an article about the event at their blog: Hydro2Motion at Shell Eco-Marathon 2015 in Rotterdam. We also have some impressions: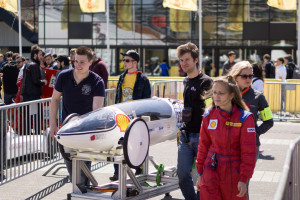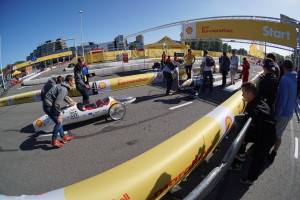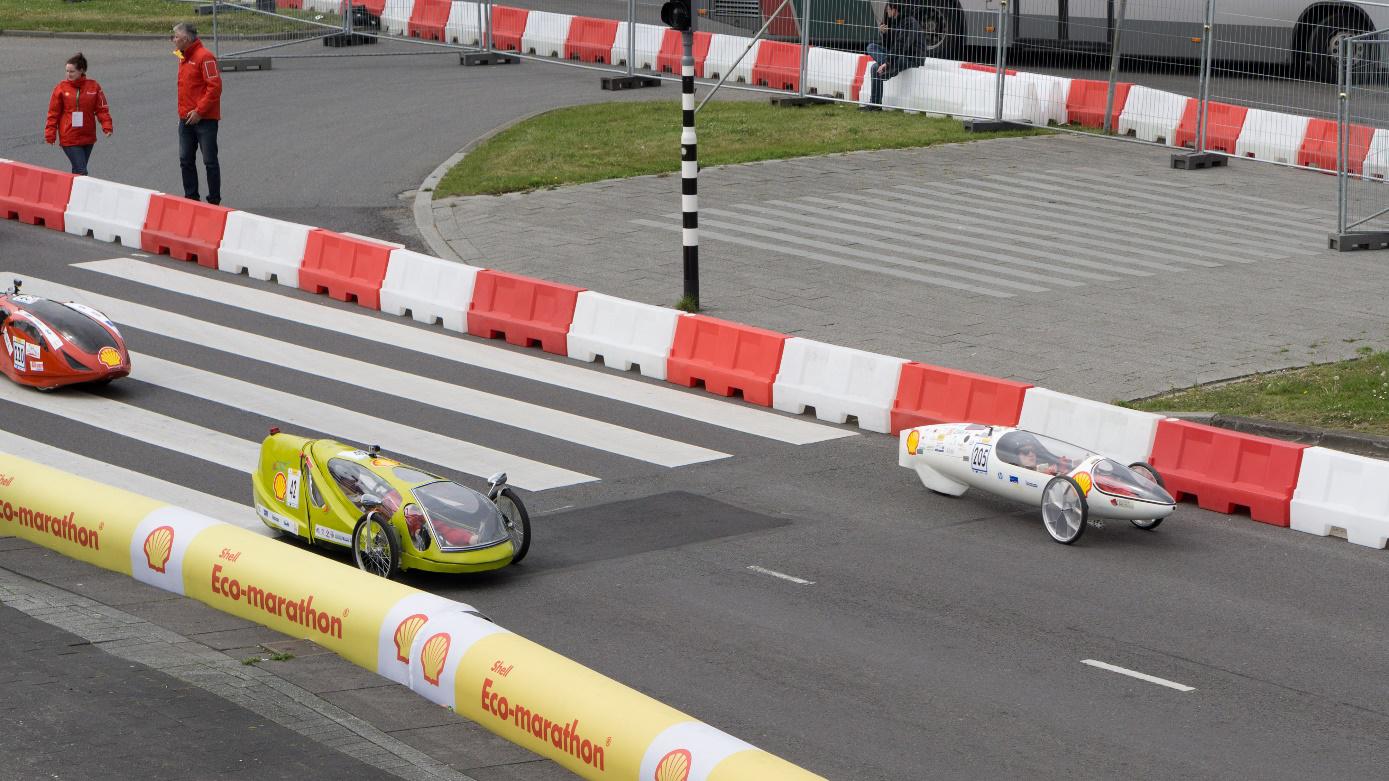 The vehicle¶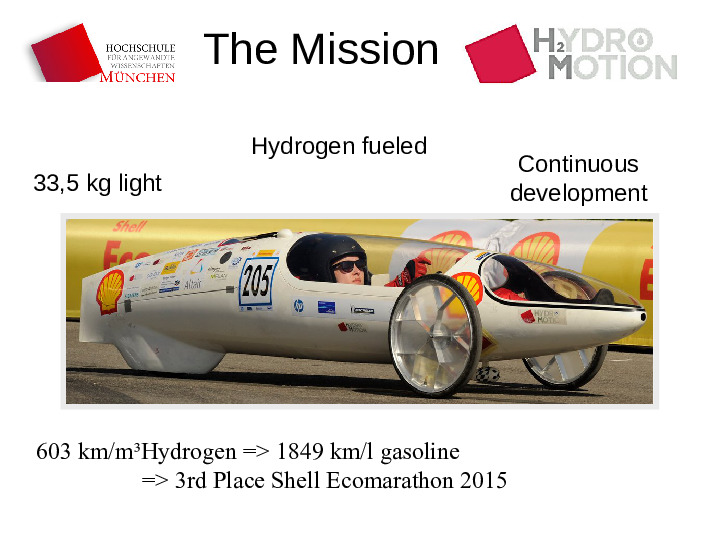 The fuel cell¶
Their vehicle is powered by a hydrogen fuel cell.
Its auxiliary equipment emits telemetry data.
Let's have a look at the environment:
Mbed is a popular embedded computing platform used intensively here.
Receive telemetry messages over UDP in CSV format.

Manually decode messages in a Python callback handler.

Convert, munge and enrich data by using imperative code, no DSL in sight.

Store measurements to the InfluxDB timeseries database.

Automatically create Grafana panels for instant telemetry data visualization.
Publish telemetry data to the WAMP bus.

Subscribe to WAMP data streams inside the web browser and process the data points.
Note
While this communication layer was based on CSV-over-UDP, the next iteration is based on Binary-over-UDP. This transport communicates more efficiently while still retaining a maximum of convenience: We managed to send opaque binary blobs over air and wire but can decode the payloads from knowledge of information of a standard C/C++ header file. See also the data acquisition system for vendor "LST" for more information about this.
This section is about running the whole platform on your own hardware. Please be aware this is a work in progress. We are happy to receive valuable feedback for improving things gradually.
Attention
This section is just a stub. Read the source, luke. As a start, please have a look at Setup.
Run Kotori¶
Crossbar router:
Main application:
kotori --config

=

etc/hydro2motion.ini

Send telemetry data¶
Fixed data:

h2m-csv-udp-client 

"24000;15718;75813;1756;15253;229;220;204;811;1769;0;0;0;0;0;1;0;12;0;0;0;-18;0;4011;417633984;85402624;472851424;0;12242;43;42;0;0"




Random data:

Continuously send random data:

watch -n0.5 h2m-csv-udp-fuzzer

The platform is hosted at the Kotori Telemetry Dashboard for Hydro2Motion.
Query InfluxDB¶
export

 

INFLUX_URI

=

http://localhost:8086/query?pretty

=

true


curl --silent --get 

$INFLUX_URI

 --user admin:admin --data-urlencode 

'db=hydro2motion'

 --data-urlencode 

'q=select * from "telemetry";'

 

|

 jq 

'.'